The Thrill of Indoor Skydiving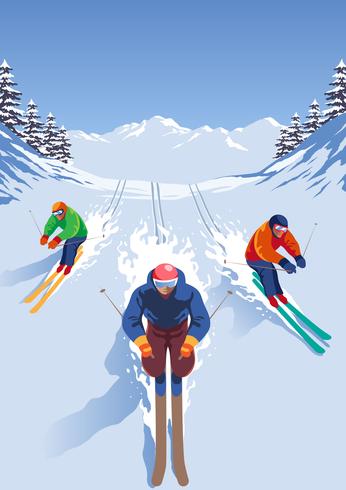 Many thrill seekers have found indoor skydiving to be an exhilarating experience. They enjoy the wind in their faces while feeling as though they have just jumped from an airplane. There is little danger associated with this type of skydiving, so it has become a popular adventure during many family vacations.
What is Indoor Skydiving?
Indoor skydiving is modeled to simulate actual skydiving. Instead of jumping from a plane, visitors are placed in a vertical wind tunnel. Air vents are located in the floor and allow strong air streams to go up through the tunnel. The visitors are then lifted up and suspended in the air. The constant stream of upward air makes the person feel as though he is falling toward the earth, although the air is actually pushing him away. The skydiver's direction in the air can be altered through small changes in body movements.
A brief training session is conducted before participants can skydive. The training usually lasts about 15 minutes. Most facilities then allow participants to take turns in the flight tunnel until they have all had several minutes in the wind tunnel.
Is it Safe?
Skydiving in a wind tunnel is very safe, and it is a good alternative for those that want the experience of skydiving without the danger of jumping from plane. No parachute is required inside the wind tunnel. Many companies provide soft trampolines at the bottom of the tunnel to keep participants from hitting the bottom in a way that may harm them. The sides of the tunnel are even padded with cushions to keep everyone safe. In addition to the well-constructed tunnels, many companies provide short training sessions for those that want to participate. This training teaches them the best ways to begin and end their flight, but they also instruct them on how to control themselves once the air streams lift them up.
Who Should Try It?
Skydiving in a vertical wind tunnel is ideal for those who want a sense of adventure without the danger of jumping from a plane. It is frequently used as training for professional skydivers as well as military personnel. Minor children must meet weight requirements and should be old enough to carefully follow the trainer's instructions. Many facilities have height and weight requirements in order for adults to participate as well. If you have any health problems, you should consult your doctor before you schedule your simulated skydiving experience.
How Do I Sign Up?
Find the nearest skydiving tunnel near you or close to where you will be travelling. Call in advance to schedule your skydiving appointment. The facility will tell you what to wear, which is usually comfortable clothes and shoes with laces. You should allow over an hour in your schedule to accommodate both the training and your time in the wind tunnel.
Indoor skydiving is an unforgettable experience that many participants come back for repeatedly. Whether you choose to do it just for fun or to add it to your family's vacation itinerary, you will not regret your choice to simulate skydiving.