Experience Scuba Diving in Andaman and Nicobar Islands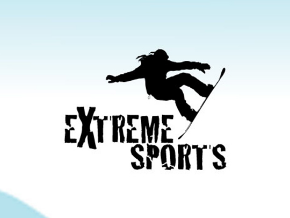 The Andaman and Nicobar Islands are home to a number of diving points. After all, the waters are teeming with all kinds of coral reefs and amazing array of colorful fish. They are a sight to behold and therefore it is not surprising that Andaman Islands are one of the leading hotspots for scuba diving. The seas around the Andaman are definitely pristine and untouched and therefore boasting an abundance of marine life.
There are many tour operators that offer excellent scuba diving tours and some of the leading diving points includes:
South Button – This is one of the most popular diving sites that are meant for all kinds of difficulty levels and one can spot a large number of fish and coral. This is one of the diving sites where one can even spot Barracuda, batfish, crocodile fish, angelfish, turtles and blue fin trevally. This particular diving point is 6 to 25meters deep and is apt for enjoying the experience of watching rich marine life from close quarters.
The Wall – This is a small wall of 50meters that submerges into the shipping channel in Havelock. This is one of the most popular local diving sites and divers can easily spot a large number of Wrasse called Pierre. All kinds of colorful coral such as purple, red and yellow dot the top of the wall and it brims with different types of fish including puffer fish and lionfish. This diving point is meant for divers of all levels.
Dixon's Pinnacle – There are three large pinnacles that are home to a large number of Giant Trevally, Giant Groupers, Barracuda, Tuna and Mackerel. This particular diving site is apt fro advanced diverse and is 18 to 30 meters deep. One can also come across the Napoleon Wrasse that frequently circles the reef and also spot a school of emperor angelfish and red-toothed triggerfish.
Johnny's Gorge – This is 20 to 30 meters deep and is meant for advanced divers. Johnny's Gorge is situated just three minutes from Minerva and is particularly famous for spotting dolphins. This diving site also offers plenty of colorful reef that is surrounded by grouper, unicorn fish, snappers, barracuda and sometimes one can even spot a shark.
Elephant Beach in Andaman Islands – This particular diving site is meant for all levels of divers and it is about 6 to 25 meters deep. This is again a popular site for not only snorkeling but also for getting trained in diving. This is perhaps the only diving site where one can walk into it directly from the beach. This diving site has plenty of sand area and is known for its patches of colorful corals and small macro fish such as pipefish, different shrimps and porcelain crabs.